WHAT CAN YOU EXPECT ON A SUNDAY MORNING AT
​ PRINCE EDWARD COUNTY FREE METHODIST CHURCH?

Here at Prince Edward County Free Methodist Church, we pray our Sunday worship experience will be a great environment for you to connect with God and friends (both new and old).

Our service is typically about an hour long and will include an extended period of worship, a "Children's Moment", the collection of tithes & offerings, an engaging, relevant message and, monthly, a time to celebrate the Lord's Supper. Our services are always followed by a time of fellowship in our lower auditorium which includes coffee/tea/juice.

Our worship: While we incorporate hymns and some traditional liturgy in our worship, we hope it's never stuffy or boring. During our time of worship, you can feel comfortable to worship as you want: standing, sitting, kneeling, with your arms raised/crossed/in your pockets etc.. This is your time to connect with God.

For the children: Just before the sermon, we'll dismiss the children, up to grade 4 head downstairs for an engaging, well-supervised time of learning and crafts that we call "JUNIOR CHURCH". Of course, if you're more comfortable, a parent can certainly accompany a child for this time.

Nursery-aged children: Although our nursery isn't staffed, we encourage parents of younger children to make full use of our nursery during the message. It's located behind our sanctuary (on the same level) and has a window looking into the sanctuary and a sound system, so the adults won't miss a thing. You'll find this a great environment where infants and toddlers can play and take care of their ever-present wiggles!



Powered by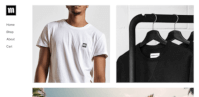 Create your own unique website with customizable templates.